Jersey Post & Go stamps to celebrate the Coronation of His Majesty The King
April 21, 2023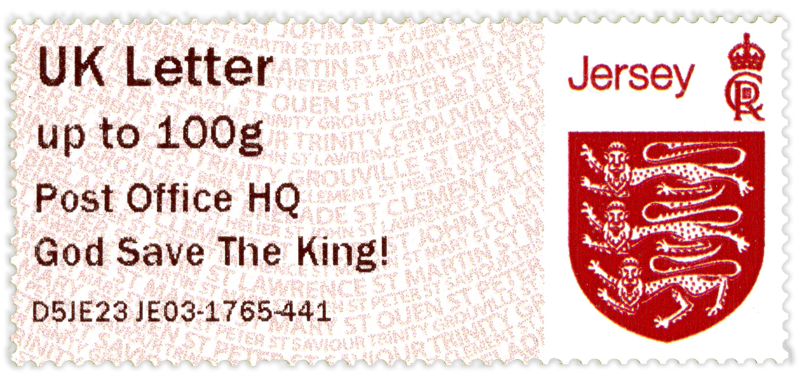 A special overprint celebrating the Coronation of His Majesty King Charles III will be available on Jersey Post & Go stamps from 5 May 2023.
The overprint, which reads God Save The King!, will be available on Crest of Jersey stamps vended from both Jersey Post's JE02 and JE03 Post & Go kiosks from Friday 5 May until Wednesday 31 May 2023.
The Coronation of His Majesty The King will take place on Saturday 6 May 2023 at Westminster Abbey. The Ceremony, which will be conducted by the Archbishop of Canterbury, will see His Majesty King Charles III crowned alongside The Queen Consort. After the Service, Their Majesties will return to Buckingham Palace, where they will appear on the balcony accompanied by Members of the Royal Family.
The Coronation of The King and The Queen Consort will be marked with events across the country and Their Majesties are encouraging people to spend the Coronation weekend celebrating with friends and family.
Jersey Post's JE02 series Post & Go kiosk is located in Jersey Post's Broad Street post office in St Helier, whilst the JE03 series kiosk is located at Jersey Post Headquarters at Rue Des Pres, St Saviour. Collectors' strips featuring the overprint will be available to order at www.jerseystamps.com or by contacting the Jersey Philatelic Bureau on: 00 44 (0)1534 616717